Lying Poetry
April 25, 2014
Yesterday I wrote a poem of tears
But gifting it to you, reader, would be a
Monstrous lie.
Without looking into
My dry eyes
How could you see how empty
My tortured words were.
And who could tell me
What happiness it is to build a web
A glittering tear-drop web of wondrous words to catch a reader with
For some reason going back long ages
We think of poets as
Tellers of the Truth
Who can say that
Poe's negative eternity
Was a reality and not a fantasy
To quell your eager grasping imagination, reader.
For poets are still people
People of might and power
Wielding words heedlessly
Expressing emotions that
Mere mortals cannot fathom with paltry gestures of
Happiness and Despair
Reader, beware.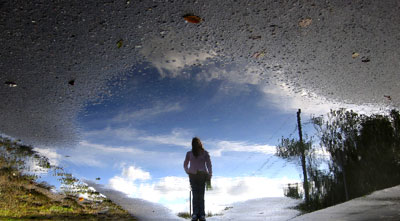 © Daniel H., Oak Bluffs, MA