Untrusting
May 18, 2014
I can see her now...
Leaning upon the railroad cars,
with dark eyes that dart
and watch for people.
Untrusting.
She stand there
in her converse and blue jeans,
her head held high in an act of reasurrance.
In an act of rebellion. She waits.
Her thin frame begging to be lost
in the shadows of ones mind.
For if someone were to discover her
and probe for questions, she couldn't handle this.
So stands she,
Untrusting.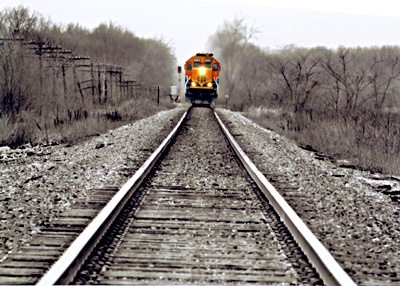 © Matt D., St Peters, MO