Her Violin
May 20, 2014
Nimble fingers fly
Upon the gilded strings
Yielding to the beauty
Of emotive melodies.

The bow strokes the chord
A sigh of ecstasy
Breathes into the air
Erasing enmity.

Her softly swaying dance
A fluid flowing stream
From the pressing of a chord
To the humming of a string.

Its magic twirls the air
Awakening in dreams
Soothing stormy minds
And evoking memories.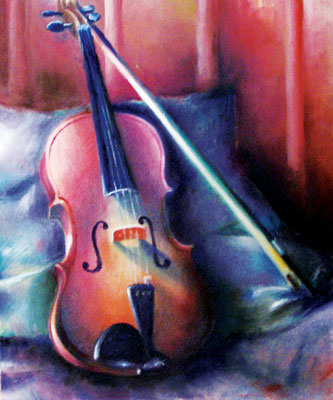 © Betty L., Fremont, CA