Don't Sweat It
November 12, 2015
This is for the girls that get lead on,
the girls that get too attached too quickly.
The girls that are left heart broken,
the feeling of a million daggers
being twisted into their hearts.
Don't sweat it
For students who are drowning in homework,
and feel like a lost kid without parents.
But, for the kids who have parents,
and get yelled at everyday.
Don't sweat it
To those girls that act "dumb,"
and have an attitude with everyone.
But the same girls may be going through,
a heart break of their own.
Don't sweat it
To that special someone that got away,
and they will never come back.
To the heartbroken girl they left behind,
who sits at home wondering where she went wrong.
Don't sweat it
Im writing this to remind you,
it will be okay, life does go on.
Don't let people bring you down,
keep your head up. Don't sweat it.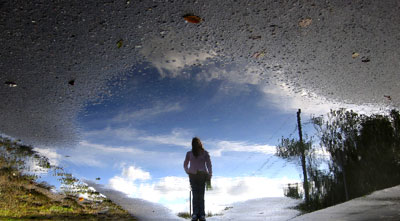 © Daniel H., Oak Bluffs, MA