Pretty Hurts
March 27, 2016
Why has it become the norm
To cause one-self harm for the sake of "beauty"?
Why is this "beauty" not defined by the women
Who carry it? Live with it?
While some get taken during the night
Others purposefully rip hair off their faces
To appear more beautiful, to be relevant
How is relevance not defined as the natural reality?
Some get sold to slavery to pay off someone else's debt
Others lay under a knife to fill enhance their form
To feel like they are aesthetically pleasing enough
To appear in public, to get or stay married
Is this the "beauty" that women defined?
Or is it what the media and everyone else wants to see?
Why is it okay for anyone to dictate someone else's reality?
Does this reflect decades of active oppression that women
Do not want to define their own reality?
The media portrays a white blond bombshell
The beauty that is worth cutting one-self for
While young girls sitting at home sitting at home watch
And their confidence gets chipped away with every image
We ruin generations of girls with mindless expectations
They are unreasonable, but how is
A ten-year old girl to understand
That the media wants her pretty to hurt?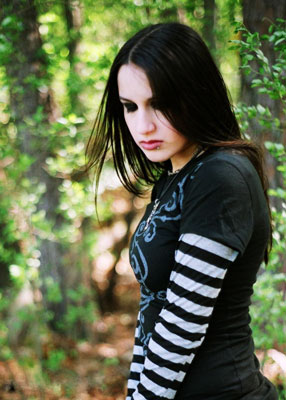 © Rebecca B., Marietta, GA