Kaleidoscope
MAG
October 31, 2016
I paint my dream
On a slide of glass
Putting it in a kaleidoscope
And watching the infinite
Reflections, or are they
New creations
A myriad of colors stretching out
Into the edge of my universe.
Funny, or fortunate
How childhood always keeps a window open.
When I grow up
I say I like the color red
The color of burning fire
I tape a sheet of translucent red filter
Over every glass pane on my walls
Even green has become red
Only black is remaining the same.
Sometimes the light from outside
Is too bright
The reflections hurt my eyes
And distort my paintings.
I have to draw the curtains
And turn off light bulbs.
In my dark room, I take a peek
Into my kaleidoscope once more.
Nothing but darkness.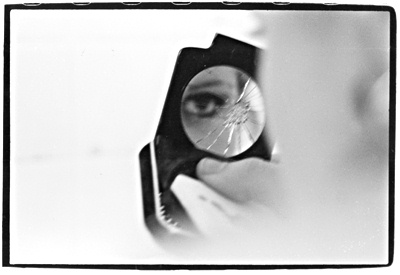 © Heather W., No., Brunswick, NJ