Little Girls
March 27, 2018
An age old inquiry:
Why do little girls
Always want to cut their hair?
Waterfalls of pretty locks
Dry up, leaving shoulders bare?
When little girls
Get old enough
They're always lunging for the shears!
What about long hair
Do they vehemently fear?
It's hard you see
To walk through life
With long and carefree style.
Because it can't help
But get tangled up
After a little while
Tangled up
With grand romances--
Knotted around
Mismatched friendships--
Snarled in
Broken dreams--
Matted with
Tears and fears--
Little girls use
Combs and shampoo
To make their hair pristine again.
To try and make
Things okay again.
Eventually little girls
Have to face
In their hair a snare
They simply cannot bare
To keep in there--
And so the scissors
Slice through the air.
And so little girls
Lose their long hair.
And so grown women
Walk out the door.
Their innocence left
on a salon floor.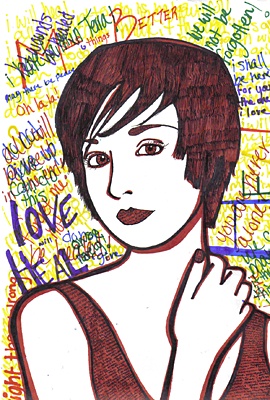 © Sara D., Aiken, SC