How to Survive a Fairy Tale
MAG
If you should find yourself lost in a book,
Where certainly no one would think to look,
Follow these tips to keep yourself safe,
From witch, or from troll, or cold-blooded snake.

Be Helpful
If someone should ask you for a helping hand,
Help without thinking, do not be grand.
Chances are, they will later come back,
to assist you from a confusing trap.

Listen
If you're given advice, listen or be doomed,
Even if it comes from an animal,
However degrading, I am sure you will find
it is highly preferable to stay alive.

Be Cunning
While there are those who mean you no harm,
There are the people on the other arm,
Most would eat you without a regret,
So stay alert to keep safe from them.

Stick to the path,
don't open the door,
keep away from that cottage,
or we'll see you no more.
Follow these hints,
and you will be safe,
but beware if the rules you ignore and break.

Don't say we didn't warn you.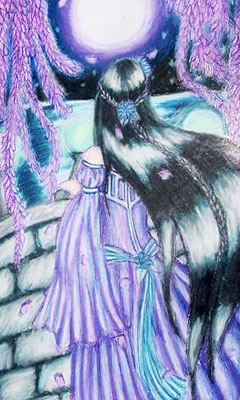 © Anonymous