Christmas Sonnet
September 29, 2016
Layered white sheets on rooftops of houses,
Gray cotton-balls billow from the chimney.
Inside by the fire there sit two spouses,
and outside, the children sing merrily.
Red stockings that hang say, "Christmas is near!"
A fragrant pine towers to the ceiling.
Though the presents beneath do bring much cheer,
without family, an empty feeling.
Baubles, tinsel, vivid lights hung about,
but the scene's not complete, not even near.
Friends and relatives shall not be left out,
for it is more than just gifts they will bear.
Joy, warmth, giving, and laughter are the key,
and love, the shining star upon the tree.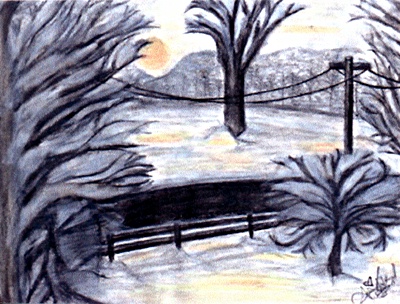 © Amanda W., Nanty Glo, PA