Lost City
January 11, 2018
The spring rain plummets on the broken glass
Half tarnished mirror lighting up the stains
Empty envelopes doth the cool wind pass
Few fading words foretell a return fain
Dark residue of distant raging fire
A gallant tale retold in hero's voice
But broken tune is all strung by thy lyre
As history determines my last choice
The ancient pathway dotted by fresh fern
Upon the old bequest of fallen knights
How many promises do I must spurn
Can I from the same lasting guilt take flight.
The clashes gone, the soldiers' distant care
I walk through the abandoned city bare.
The memories of ever distant past
Itself burns through the pensive thoughts of mine
Of false discourse promised at our days last
With void speech that I don't mean to define
A battle of the valor was it said
The pointless honor futilely secured
As peace be shattered, honest blood be shed
To thee no pledge of mine was last assured
A city wall splintered by sickly gleam
With lifeless spearheads dotting crimson red
Where smiles fall to vile, dreams warp into screams
And towers of words crashing upon my dread
I tear in front of the headstone of thee
Perhaps in heavens thou art truly free.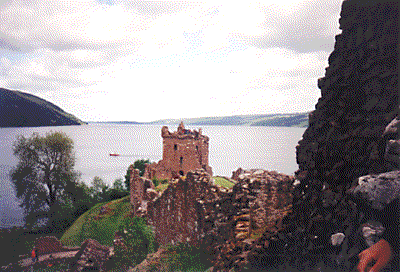 © Tim T., Lancaster, OH