Pacific Rim
July 27, 2018
Pacific Rim is a movie revolving around humans versus aliens in a war that has killed hundreds of thousands of people. In the futuristic world that takes place in the late 2010s and 2020, aliens come from a split between two tectonic plates in the Pacific Ocean, not outer space like most people expected. These aliens look like a combination between dinosaurs and Godzilla. Because the aliens are destroying parts of the world, the nations of Earth gather together to pile together resources and figure out a solution. They build machines that can be operated by people to fight these aliens; the machines are run by two people, and the minds of the soldiers become one as they fight as one robot and control all of the movements. Things were going well, but the alien creatures, Kaijus, start to get stronger and take down the robots, Jaegers.

Because of this, an older soldier is called back to fight Jaegers, and he fights the aliens to avenge his brother's death. He ends up getting paired with the perfect candidate, and together they take on the Kaijus. If they fail, the aliens will invade and destroy Hong Kong. If they succeed, they will become war heroes.

The visual effects of the movies are superb and help to make the movie entertaining. However, the plot is partly dumb, and some of the character development doesn't make sense. The idea of having people be able to link their minds together is a great one, and one of the coolest ideas that occur. The movie is fun, exciting, and action-packed, but parts of the movie are confusing and don't add anything to the film. Overall, the movie is a decent science fiction movie with an average plot, a predictable ending, but scores of fun, entertainment, excitement, and adventure.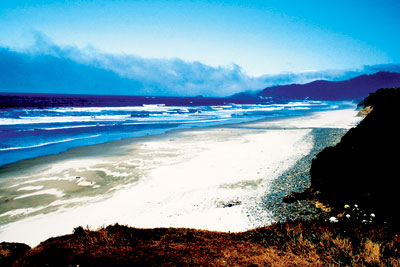 © Kristin R., Los Altos, CA