Spider-Man 3
May 15, 2018
Spider-Man 3 is the third and final movie in the Spider-Man trilogy and is Peter Parker's third adventure. This movie concludes the original Spider-Man movies, but is not nearly as good as the first two. The villains in this movie are dumb, and the ending is essentially a joke. Marvel just tried too hard to continue the series, and this movie suffers as a result of that.
In this movie, Peter Parker's suit mysteriously turns black, and unleashes the dark side of Spider-Man's personality. The suit soon takes over his actions, and Peter must figure out who he truly is on the inside. Meanwhile, Spider-Man must fight one of his most difficult challenges yet when Venom and the Sandman rise and attempt to destory everything that Spider-Man holds dear.
This movie concludes the trilogy, and does tie up all loose ends, but just is not as great as the other two movies. The battles are not as good, the movies are not as exciting, everything as whole are just worse than the movies that came first. This third movie simply tried too hard, and just is not that good. Spider-Man 3 does not live up to expectations by any means.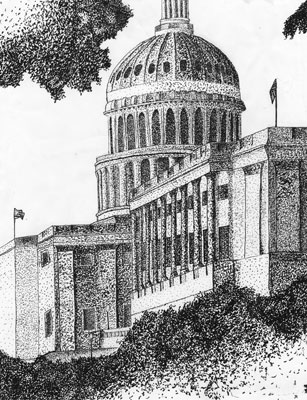 © Amy Joy S., Joelton, TN