Drake University
April 29, 2010
Drake University boasts a wide variety of both academic activities and leisurely amusements. Located in Des Moines, Iowa, the college has easy access to the city's offerings. With more than 70 undergraduate degrees, there are a multitude of offerings for students. There is also a thriving "Greek" life for those interested in joining a sorority or fraternity. Drake also hosts their famed Drake Relays.

The campus is located in a very nice area, that is easily accessible and very close to the downtown. The small class sizes are a big selling point for many of the current students at 14:1. As I looked through the course offerings, sports, and other extra curricular activities, I did not find them lacking in any aspect. With such a great reputation in Iowa, and surrounding states, it is considered a very impressive college.

Among the positive qualities of Drake, the beautiful campus is not one to overlook. It is a wonderful place to walk around on a pleasant spring day. Of course, with the campus in Iowa, you will want to bring your snow gear, because the winter weather is a bit unexpected if you are not from a northern state. Iowa is wonderful state to live, and raise a family after graduation. The area has low crime rates, and wonderful opportunities.

After gathering some opinions from prospective students, I noticed a trend in the worry of a lack of "night life." With this in mind, I talked to some of the students who are currently enrolled at Drake University, and they quickly extinguished this fear. Many students are content with what is offered either at Drake, or in the surrounding Des Moines area. While not a die hard party school, the night life is ample.

My experience with visiting Drake is that I have found it to be a wonderful school. The research that I have conducted has left me with an overall positive impression. Drake has such wonderful opportunities, and is an all around amazing school. If you are considering Drake, I urge you to visit the stunning campus and see for yourself!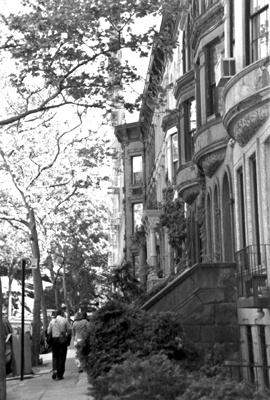 © Sarah M., Phoenix, AZ