The Hunger
March 28, 2013
The ceremony started just like it always did. Just like the beginning of anything. Our loyal, trustworthy president who just wanted the best for us (ha!) droning on and on. About how honoured he was to be leading us, about how privileged we all were to be part of this great new world. Whatever he thought would convince us.

But it soon became clear that the president hadn't made this a mandatory viewing just to 'raise our spirits'. He had a message to give us.

I could imagine the thousands of people in the city. Fathers pacing in front of the television and mothers wrapping their arms protectively around their children. Older sibling looking scared and younger children wailing.

Everyone in the country was slowly starving to death. Even wealthy people were struggling to find enough to eat. And our president, our cold-blooded, dragon hearted president, had just announced further food shortages.

Anger, boiling, bubbling, burning inside me, turned my skin a slightly more crimson shade of red. How dare he stand in front of us, pretending to care while he handed us a death sentence.

Of course, people would start singing their protests, singing for change. But they would be singing a silent song. No one dared to openly defy our leaders. It wasn't worth the risk. They would crush anything and everything you cared about.

I suppose most of the people here would survive, at least for a while. They would support each other, fight for each other.

But I was alone. I was a pariah, and outcast. And it was all his fault.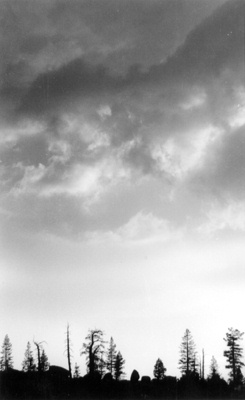 © Steve S., Marblehead, MA