Stop the Hands of Time
April 17, 2009
The copper sun rises into the cotton ball clouds in the blue sky. Pink, purple and orange rest on the edge of the earth and blend into the moist air. It is supposed to be nice today. But as I watch the sky fade to gray, time slows down.

The clock on the wall keeps an annoying, constant tick. With each second that passes, each breath I take, I wonder. I wonder if the world is the same way. Do the families far and wide wait for a distant call home? Do they cry? Do they want to stop the hands of time? To check on their son or daughter standing proud for their country. Or lying wounded on the dusty battle field, their mind hazy.

Do they want to take the place of their little darling, but almost dare not to as they are not half as brave? I want to stop the hands of time. Maybe then, I could see just how they live out each day to what it's worth. As I cannot. I cannot know what it feels like to take the life of an enemy, or have the life of a fellow soldier taken. I cannot know what it is like to be away from home for so long. To lug around heavy equipment. To be cautious of my every step and my surroundings. To be an unwelcome foreigner in a deadly land.

I want to stop the hands of time for those families who worry relentlessly. I want to stop it just before a soldier is taken down, to remove them from any harm. But, I cannot. Still, I can be thankful of my freedom and protection. I can pray each night that the Lord watch over the fighters of our country. And I can look to the future with hope and a dream.

Each second that I wait in agonizing silence, is another second protected.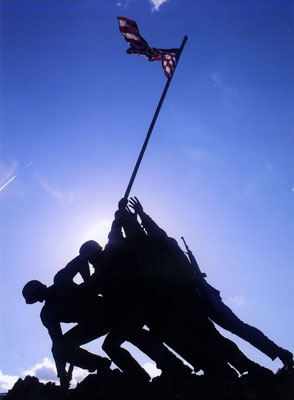 © James M., Glendale, AZ