Angel Tears
November 8, 2009
She looks up at me with beautiful blue eyes
Her smile is small and distant her attention desolate.
She laughs like the other girls her age but she isn't like other girls her age.
She never talks about the nightmares, the tears that defy her while she sleeps.
She never discusses with us what happened all of those years, not since the first time she let it be known.
She walks with her head down and her shoulders slouched like something is bothering her though when asked… she says simply "I'm clumsy so I watch my feet."
I often get scared. I wonder if I may fall apart.
I often get scared. I wonder if she may fall apart.
Yet she holds it all together day after day.
Sometimes wish I was her, I wish I felt the way she did. Sometimes I wish I knew what those nightmares contained and how bad those "flashbacks" were. I wish, sometimes, that I could step into her shoes. Then I might know what its like to have to lose something so important to me.
I curse the ground he walks on for having put her through this.
I wish for an accident of some sort to end his life and her pain.
I wish I was more than just an older sister so I could have an impact.
I often get scared… I wonder if we may fall apart.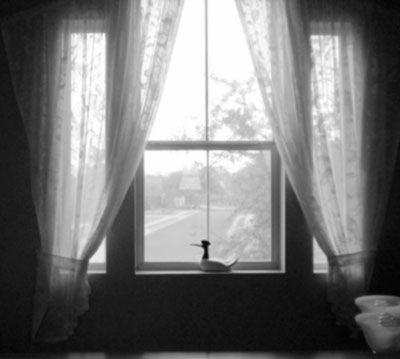 © Kathryn W., Austin, TX