What if . . .
February 15, 2010
What if you are trapped, encapsulated within the glasses of everyday monotony, of everyday indifference, of frustration? What if you are a specimen carefully put at the center point of a Petri dish, studied closely by cynical eyes, by hating eyes?

What if you just hate everything, every single detail, every single feeling, and you feel the need to just fly, innocent of the world, unaware of everything that is ugly? Of everything that is twisted?

What if . . .

What if you just don't breathe that putrid air, that scent of hateful breath?

What if . . . you just simply vanish, so everyone would be still, look at that scientific glass, and ponder about everything? They would recount every detailed event in the bracket of each second, see carefully for themselves what went wrong, what they did wrong.

What if you're just a soul, a ghostly soul invisible even from the hearth of a blazing fire? When you scream and scream, and you tell everybody to stop and listen, when you have enough of everything, and you are sick and tired and sad and mad, when you just don't want to care anymore but you don't have any other choice but to do the opposite, would you speak? Would you open up your eyes and not shed tears for what is lost? For what is incredibly sad and maddening?

You have a life. You have friends. You have family. You have money.

But when you go home, do you think any of them matters? Or do you see their faces being held by burning frames, until they fall and fall and fall, fall down to the pit of hell until your curses reach the heavens, and your pleads are nothing but petty wishes?

Do you wish then that you just go somewhere? And alone?

Or maybe your wish is to simply . . . simply be gone?

Would you have told me, then?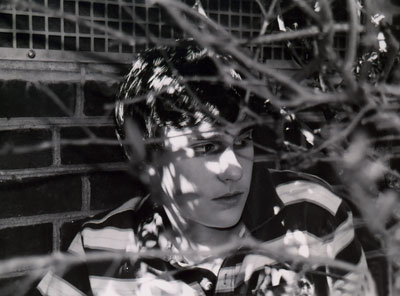 © Kyle W., Pompton Plains, NJ