The Memory
October 1, 2009
Was it the radiant moon that had called upon the woman? Or was it love that made her sigh?

They were the questions to ask, as the woman, walking now in a daze of such lightness, crossed over the bridge to meet the summery wisp of southern breeze. She looked up, and though buried in quiet dreams, noticed how the night goes with romance; how the stars, blinking in their dim lights, freckled over the vast space of heavens, and how the moon sent gorgeous beams of light clashing to the earth. She felt it all, and marveled at them.

Someone was calling her, a voice, so deep and so lovely, that whispered love in her ears. Who was she looking for? And why was he calling upon her?

But he had such a beautiful voice, and the musical tone of it effortlessly lured her. She had no choice but to succumb. So she walked now, across the bridge, unto the snaky trail that swerved gracefully, and upon the steep hill that loomed before her. She walked, and walked . . . and though her feet hurt, it didn't matter, for she was searching. She walked, under the bloom of the beautiful night sky.

Come and see. Search for me. The voice was rich as a thick sound, reverberating softly in her light head. It had quality in it, one that could not be ignored; one that could not be disobeyed. She was trapped in its command, for she was seduced, charmed and claimed.

When she reached the fire-lit cave, the voice halted.

Enter. The voice said, and the woman obliged. Slowly, her heart mad as it thumped, she went to the cave and searched for the man. Then gasped.

There, with the firelight toning his skin, and the lazy shadow flickering against his physique, the man stood naked and proud. The woman was mesmerized by his well-built body, entranced by its sculpted quality. But his face, oh his face, it was what that caused her to slide into the deep pit of scarlet love. She thought now how gorgeous he was, how his piercing green eyes, framed by rich mane of black hair, and how ethereal he seemed to appear.

"Were you the one that called upon me?" She asked, deep in blinding spell.

"I am." His lips curved, and his eyes smiled. "You have made me wait, Teresa."

And in that moment, she remembered.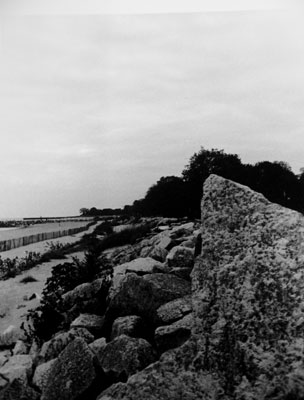 © Sean M., Apple Valley, MN