The First
April 19, 2010
"Almost Lover" by A Fine Frenzy.


You do realize that this perfectly describes us, don't you? Or is that just me?

I remember that night so perfectly. I remember how we were attached at the hip for about 3 hours. I remember how you had your arm around my waist the whole night and how your hand burned in mine when I held it. I remember most how your lips felt against mine as we sat outside on a chilly, October night under the stars.

I remember everything about those few weeks. Those few weeks I spent in complete ignorance. It's true, you know, that ignorance is bliss. I remember the day before when you first talked to me. I didn't even know you and you friended me on Facebook. I knew what you wanted when you brought it up. And the next day, my prediction came true: you asked me out.

It's funny how the first time I met you in person, everything was really awkward (which sort of fit because I only met you to show you how to make an "awkward turtle" with your hands). That's how it was until that night. And then, it got awkward again afterwards. I hugged you in the hallway for the first time and you tried to walk away. I doubt you knew or know how much I liked you and how that freaked the crap out of me.

"Hey thx 4 the hug i wasnt expecting it", you texted me later.

Phew! So he likes me. I thought. It was just unexpected.

Yeah. Not so much.

So then, every time we would see each other, we would hug quickly and then walk away without saying anything but "hello" and "goodbye".

But that was before.

Before, you would text me all the time. I remember the frantic night when you nonstop kept texting me "I like u" and "do u like me?" and of course "it's ok if u dont". And I remember my response was a well thought out "I like you, but I'm not sure if I want to rush things because I don't know you that well". It was complete with punctuation and capitalizations. And what was your answer? Oh yeah.

"K."

I remember I saw you talking to them. The people that hurt me and hated me. That was the day we started talking about our lives on Facebook chat. We started telling each other our favorite and least favorite things and asking random questions. I remember I told you that they were the worst thing that happened to me last ye. Your reply again?

"K."

That's pretty much how it went until that night. I remember right after I came home, I got on Facebook and we chatted. Again. I was all, "I had fun. U looked hot. ?." And you were all "Yeah, same here." And then, I carefully explained how I didn't want to be labeled as your girlfriend.

The sad thing was, I completely did. I wanted you to question why and beg me like other guys had. I didn't want the same answer you always gave me:

"K."

It really was my fault. Before, you had asked me to go to the movies. I said no. You asked me to come to your house. I said no. You asked me to go to a football game with you. I said no. I was so wrapped up in my own life. Which was probably good because I never realized until afterwards what you are: a player.

For the first time in my life, I got played.

I tried to text you after our date. It took you at least an hour to respond when it used to take a second. I tried to chat you on Facebook. You'd log off or just not respond. And then there was the most humiliating thing: I called you name in the halls after you passed me, gave you a hug and tried to kiss you on the cheek. It was just like the first time: you tried to walk away and everyone saw.

That's when I stopped trying to communicate with you. I figured if you really liked me, you would talk to me. So even when I saw you at school, I would look right at you and say nothing, just to see what you'd do.

I sent you a text saying I was done with your mixed signals and you came up with all these excuses about how you were sick and got your phone taken away. I didn't buy it at all.

"Then why did you ignore me when I was standing right next to you with my friends today?" I sent back.

You didn't respond to that one.

And the next day you had a girlfriend. And you played her.

And now, you have another girlfriend. And she's one of them. She's one of those who made my life hell last year. I think you actually like his one, but, god, I hope you play her like you played me and the girl after me.

As I sit here, I start to cry. But it's not because I miss you. It's because I wasted so much time on you. I wasted my first date and my first kiss on you.


"Picture to Burn" by Taylor Swift.

You realize this is how I feel about you now, right?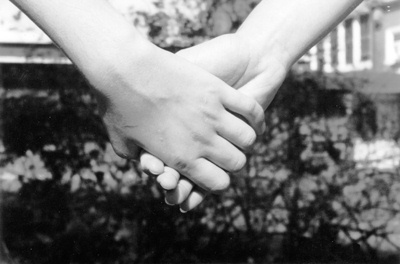 © Lauren G. Pompton Plains, NJ