Don't make me leave,it's the right thing to do.
December 25, 2010
"I guess that this is it, then."
It was a cliche to say but it was the only thing on my mind. We both knew it wouldn't be, that there was no chance all of our history and everything that made us ourselves could be wiped out like that, or maybe we were both just hoping that, but there was no way we'd just never see each other again.
We'd known each other almost forever, and though we hadn't said it, it was obvious we had planned to watch the rest of it go by together. But now I'd met someone that was him, in every sense of his existence, apart from the fact that he didn't have the struggle with violence like the person I'd learned to love did.
He let me go.
But what if I'm not ready?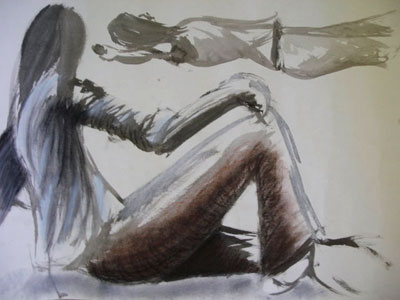 © Carollynn G., Hawthorne, NY