Beautiful is...
February 2, 2011
I had been looking for a chance to test you for a while up until that day. Not a huge test. No. I simply wanted to know if you loved me, if you actually thought about me, if you cared. But, I didn't want to come out and ask "Do you love me?". That would've been cheesy. I didn't know how or when, but I knew that I wanted to put your love to the test in a small way. Then, as we were walking to class one day, you said,
"You're beautiful"
And finally, I knew how to test you. The test was simple, only four words.
"But, what is beautiful?"
At first, you looked confused, and I began to think that this was a bad idea. Maybe I should have just accepted the compliment. Maybe it was too early to test you. But then again, we had been dating for 6 months. Then, after what felt like hours of painstaking waiting, you answered my question with another question,
"What do you mean?"
Fair question, I guess I could have been clearer with that. So, I helped you out a little bit,
"Well, I'm just wondering, because, to be honest I have no idea what beautiful is anymore. Society's definition of beautiful is changing constantly. First thin is beautiful, then curvy. People who wear baggy clothes were at a point "beautiful". Then it changed to tight. Some people say that it is what's inside that defines beauty, but others say that there is a physical component as well. Many say that nature is beautiful, but in that case, why do people undergo surgery, and cake on badly done make up, making themselves look very unnatural, in order to make themselves look beautiful? I just want to know what you think it is."
With that, you started to stare at me. But, although your eyes were on me, I knew your mind was elsewhere. Perhaps you were formulating an answer? Finally, a huge grin spread across your tanned face, and your deep green eyes lit up. You looked like a little kid who had just figured out the answer to a pop quiz. In a way, I guess that's what you were.
"Beautiful is the confidence that you always have
Beautiful is the determined look on your face when someone tells you that you can't do something
Beautiful is the way you always know what people want to hear, and how you make their day by saying it,
Beautiful is the way that you seem to gain anyone's trust,
Beautiful is the fact that you are one of the most gorgeous, talented people in the world, but you seem to think that everyone is more important than you,
Beautiful is the way my heart starts to race when I know that you are close to me,
Beautiful is you."
Like I said, I was testing you, and with those three words, you passed.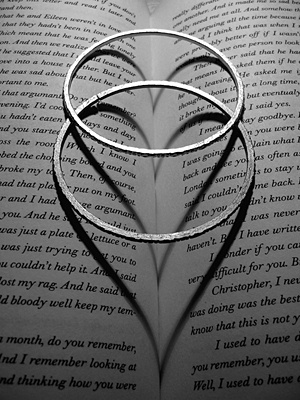 © Julia K., Old Tappan, NJ