Spotlight
March 19, 2012
When we're little we're told we can be anything we want to be just as long as we work hard. I always thought that was a load of crap, everything I've loved to do have ended badly: Track & Field, Taekwondo, Band, Singing, Acting, Dancing, and even Writing. No matter how hard I work at something…I can never quite excel and make my parents proud. When I'm on stage performing, I look out at my parents and see the sadness in their eyes. Everyone else I way better than me, even on this site I work hard at thinking of stories to post hoping to gain a spot in the Magazine. It never works out; I've come to realize that I've gotten a lot better now.

Recently I went to a HOSA competition, for those of you who don't know, HOSA stands for Health Occupations Students of America. It's where students come together to compete in various events. For example, since I live in Colorado for competition everyone who is in HOSA in Colorado would come together to compete. If you were good enough to win a first place, second place, or third place medal you could go to nationals and compete there. This year nationals are in Florida.

I went to competition for Public Service Announcement which is a team event, this year the topic was about cleaning out your medicine cabinet. I wrote the script for our 30 second commercial and did the research for the four minute speech we were to present. At the end of competition we had an awards show. I sat there with my chapter (school) and clapped for all of my friends who were good enough to win first, second, and third place medals. I sat in the crowds like another shadow and thought about all my failed attempts at everything I tried to do.

I added competition to my list, I knew I wouldn't win anything, I never did. Finally they called out the winners for the Public Service Announcement. Towards the end of the calling I heard my last name being called up, followed by my other team mates. At once everyone in my chapter looked at me puzzled; they all knew I didn't win anything. I walked up with my team excited, what happened next shocked me and inspired me. My team won first place! We were going to go to nationals.

I finally won something, I got my medal and sat back down and was welcomed with "Congrats" and even a "Good job." That was on Saturday, the best day of my life. The following Monday I was recognized at school for it, people were finally starting to see that I was good for something.

With that competition I learned that my singing and writing skills had improved. I also learn that, you have to find what you're good at and stick with it. It might take a long time, it might not. We're all good at something and we all deserve a chance to shine. Mine came and went; I no longer felt like a shadow, I felt important. That one win, was just what I needed to gain inspiration and try 10 xs harder than I ever did. And if I never win a medal, if I always get last place…I can always think back to that Saturday. That's all I need to have hope.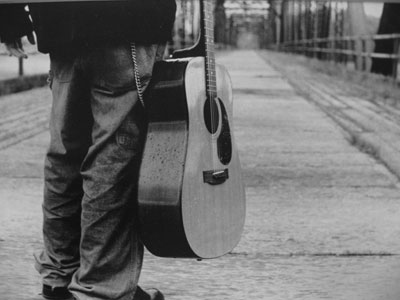 © Bailey M., Eagan, MN