A Short Guide to Saving the World
November 14, 2010
On January 24th, 1989, at 7:06 A.M. in Florida, a man was executed. His name was Ted Bundy. Except he wasn't really a man, was he? More of a monster, an animal, who confessed to the brutal rape and murder of twenty-eight women, but who, after his execution, was suspected of as many as one hundred kills. He was, in fact, possessed. Obsessed. A killing machine who would've gone on to kill even more. He had to be stopped—and of course, he was. It makes one wonder, though—does a man like that deserve to live? Everything inside us, our minds and our hearts—it all screams no. Of course he didn't deserve to live.

But mercy tells a different story.

It's no secret that we, as humans, are no perfect beings. We are, in fact, devoured by sin. We obsess over all the wrong things, we delight in evil, big and small. But at the same time, we know right from wrong—it's hardwired into us, it seems, and when something wrong happens, everything inside us begs for punishment. Bestselling author Anne Perry once said, in a workshop of hers, that we are far more emotionally driven than rationally driven—and think about it. Our emotions demand revenge. We are, in fact, merciless. Currently, fifty-eight countries across the world practice capital punishment. Everyone seems to be at war with everyone else. Greed is eating up the worldwide economy. 9/11, Bin Laden, the Waco Massacre, the Holocaust. All these people, all these monstrosities—someone deserves to die. Right?

Well, you could say that.


Death is a funny thing, though—a paradox, really. It's the opposite of life, and yet everyone spends their entire life obsessing over death. It isn't as simple as some would argue.

The recent HBO miniseries, The Pacific, is the story of a group of Marines, at war amid the jungles of remote Japanese islands. A well-done show, sure, yet it's one of the most crudely realistic displays of violence and war in today's media. So realistic, in fact, that I'd call it disgusting.

War is disgusting.

There was one scene, however, that illustrated this brutality more than any other—the Marines are huddled at the edge of a creek, with the Japanese hiding in the underbrush on the other side. A few minutes of silence pass, and then the gunfire erupts. In one flurry of machine gun fire, the Marines wipe out nearly all of the Japanese, until one lone soldier bursts out. He loses his gun, stares across at the line of laughing Marines, and is melted by fear. He's alone against an army of arrogant killers. You can see it in his eyes—he goes insane.

They shoot at him, purposely missing, laughing and jeering at him, and he runs around, screaming, crying—completely loses it. And then, the main character, Eugene Sledge lifts his pistol, takes a breath, and with one shot ends the poor man's misery.

Disgusting? Yes. Depressing? Of course. And death can be like that.

It's one thing to stand on the front lines and fight for what is right, but it's another to go out and look for death. Because death, more than anything else in the entire world, desperately wants to be found. And in truth, only one thing can conquer it. One thing with many names.

Love.

Compassion.

Mercy.

Mercy can conquer anything.

I don't really care where you are in life, right now. Maybe you're Ted Bundy, maybe you're the monster who everyone resents. Maybe you're the lone Japanese man, abandoned and abused. You might be the arrogant soldiers, hardened by war and looking for trouble, you might even be Eugene Sledge, who has to stop the dying man's misery. But ask yourself what's worse—being the monster, consumed by sin and fear, alone on the cold streets, or being the person who sits there and does nothing to help him? We all deserve death, sooner or later. We're all a bunch of pitiful wretches, sinners through and through. And even as killers run rampant, even as bombs explode in the air and screams ring out from the streets, there's only one thing that can save the world. It's called mercy.

Question is, when will anyone realize it?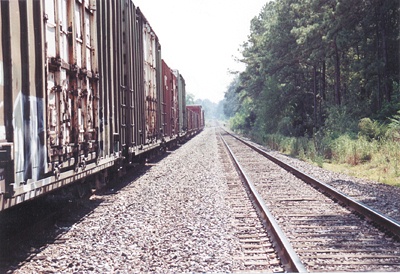 © Cassie C., Kirbyville, TX