My Story
December 3, 2009
I heard the call
Of the crashing waves,
See the endless crowd of stars.
Fresh sea air cleanses my mind
And the call is sounded again.
The song of the ocean reopens my eyes,
Quickens my breath
Holds me captive, and
Memory collapses upon me;

Tears like rain
Fall from the clouds of my eyes
As screams like thunder
Echoed through the house
Shaking the foundation of my life.
I crawled into my closet
Hoping for some salvation,
A savior.
I found my mirror,
Looked in
Hoping to see a friendly face.
I saw the straight waves of brown locks
That lived in my childhood,
Stained cheeks so red,
And eyes wild
A look of hell glistening in my tears.
"Mommy? Daddy? Please!"
No one hears me.
Door slams, car starts, and leaves
The soundtrack of my nightmares.
Tears like snow
Cover my heart in ice,
Fill my eyes with vengeance.
I let my hair
Fall from behind my ears;
A dark curtain.
The memory fades.

I look around
Heart speeding like a shooting star,
And remember where I am.
I walk slowly back to my stateroom
8513.
I glimpse myself in the mirror
And realize
This is my reality.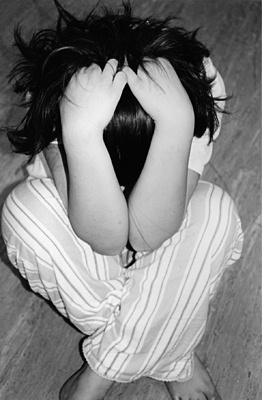 © Emma L., Wyckoff, NJ