Knights In Shining Armor.
December 23, 2009
Never Believe In Fairy Tales,
Because Believing Never Works Out.
Don't Believe The Hype.
Don't Believe That Everyone Is Different.
That Someone Will Magically Turn Your Life Around For You.
That Some Knight In Shining Armor Is Coming.
Deep Down Every Knight Wants The Same Thing:
Up The Princess' Skirt.
She Could Be Smart.
Maybe She's Funny,
Caring,
Brave,
&& Sensitive.
Maybe She's Everything You Said You Wanted Your Dream Girl To Be.
But The Truth Behind The Matter Is This,
All Men,
From That Knight To The Peasant,
All Want That One Thing.
They Don't Care How They Get It,
Or From Who.
They'll Recite Love Songs,
Beautiful Ballads,
Write You Passionate Poetry.
They'll Tell You Whatever You Need To Hear.
Just So Long As They Get Into The Precious Princess' Pretty Pantyhose.

Fairy Tales Do Not Exist.
There's No Such Thing As A Happy Ending.
There's No Girl Who's A Princess.
No Man Is A Knight In Shining Armor.
I'm Sick Of Believing Your Bull.
Sick Of Wanting So Desperately To Have Your Approval.
Wanting To Have You To Call Mine.
I Don't Want To Hear That Nasty 4-Letter "L" Word.
It Doesn't Exist.
It's A Figment Of The Female Imagination.
Here's What I Have To Say About All Of This:
You Knights Should Go Find Yourself Some Hussies,
And Leave Us Precious Princess' Alone.
Leave Us With A Shred Of Our Dignity.
Leave Us Our Pride.
Maybe If You Looked At Us With Some Respect,
Like We're Human Beings,
Maybe We'd Believe You.
Maybe We'd Think You Were Worth Our Time.
But All Of These Maybe's Aren't Goiing To Cut It Any Longer.

I Want A Man To Sweep Me Off Of My Feet,
Place Me On His White Horse,
Kiss Me Lovingly,
And Take Me Away To His Castle.
Where We Would Live Forever,
Happily.
But You Know What?
I Don't Need Him.
I Don't Need Anyone.
I'm A Thoroughly Individual Woman.
I AM Smart.
I AM Cute.
I AM Beautiful.
I AM Eccentric.
I AM Caring.
I AM Funny.
I AM Kind.
I AM Sensitive.
&& I AM Your Dream Girl.
You're Just To Dumb To See That.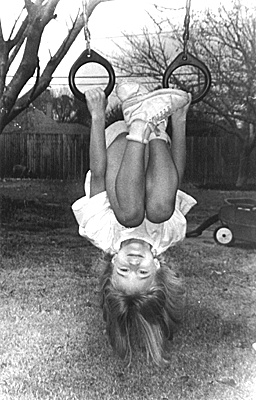 © Nikki W., Highland Village, TX