Last Chance
February 16, 2010
Taken into a dull and empty room
you stare at him, he stares back at you
he asks you what you have to say
you tell him the same thing you've said all day
are you sure? he asks. you nod your head
he blinks three times, then shakes his head
one wrinkled old hand clutches a pen
the other, the thick yellow pad he's writing in
you fidget your hands, and twirl your hair
he's oblivious to the fact that you hate being there
he peers up at you from his golden rims
are you very sure? he asks again
you start to sweat, this is it
Will you end it now, or just begin?
It's a fight between good and bad, who will win?
will you tell the truth, or commit a sin?
It's your last chance.
His wise-looking eyes are pleading with you
but your panicing now, you don't know what to do
the battle inside is raging within you
then finally you explode and scream 'It's all true!'
He looks at you sadly, then writes it all down
you've lost, you struck out, you ran out of bounds
the game is now over, you blew it at last
for as the lines on his paper disappeared,
so did your last chance.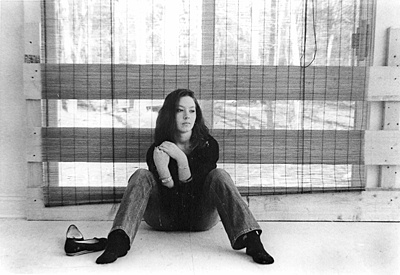 © Crystal F., Marshfield, MA