A Day As Me
October 14, 2010
My mother is yelling at me
because I yelled back
she always leaves me
feeling very very angry.

I like the solitude of my room
I can think in here
I have nothing to hide
except the necklaces
I took from the store.

I need a new notebook
and there is no way
I am using my own cash
so I take my mother's,
she does have a job.

My brother is
sending me over the edge
I feel the impulse coming
so I ride it
and grab

the big knife
my brother' eyes widen
comically but I just
walk to his room and
slash his mattress wide open.

I am bored
today so
I walk towards my neighbour's
plant pots up on
the eleventh floor of my apartment,

and I take a ceramic one
and throw it
over the railings down
to the ground where
it lands with a very loud crash.

I should have known
all the wary looks
my mother throws
my way when I'm not looking
she knows something is off,

and suddenly I am
facing a psychiatrist
who does a lot of listening
and not a lot of speaking
sitting in her very small office.

Then she tells me
I have a problem,
with the words
'conduct' and 'disorder'
but I probably already knew.

My mother is very still
she is speechless
I think she is afraid
of me and I guess,
this news is very very bad.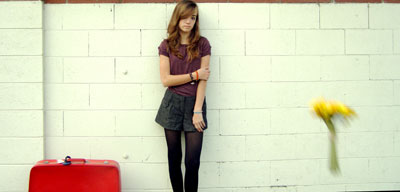 © Austin K., Studio City, CA