Out of Sight
June 9, 2012
Get out of my sight,
I thought in agony when you passed.
Because whenever you're
near, the breath
is knocked out
of my chest like a songbird from a branch.

But then you stared with those eyes,
and I thought,
Maybe it's not so bad…
but the edges
of my heart were
ripping their bloody stitches.

Ignorant. Or maybe I am
for thinking you are.
"I love you."
Did I just say that out loud?
How do three inaudible words
bring such a violent change?

I watched your changing expression
and heard the pounding of
the timpani in my ears.
What I heard in response
I couldn't believe:
"I'll fix your heart with a song."

What you didn't know was that
I only listened to that song
because you liked it.
What you also didn't know was
that it was beginning to
grow on me like leaves out of reach.

You said you didn't care when I
muttered it under my breath.
You wanted me to know that I could
be fixed though you loved someone
else and you wouldn't change
your stubborn mind.

With the words from your lips,
I knew that it wasn't worth it.
I took your advice so I could
lock it away like a coveted gem,
but you smiled like it worked for me
and didn't suspect a thing.

Now I watch you from afar
and wish it was more than advice
I had accepted from you
so long ago, when we were young and
stupid like the comics you drew
and gave to me as a gift.

I still have them, your artistry.
But I think to myself that maybe
I won't tell you they are such a part
of me that I won't give them up
though I want you to know how much
I didn't know I cared.

So get out of my sight,
for the strings that bind
my hardened heart fall away
with little plunks like tears on
wood when you pass by,
and I am out of your sight.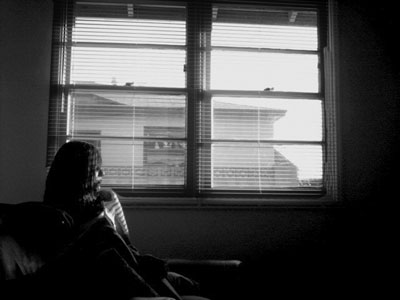 © Roxana R., Tustin, CA