Lithium
September 26, 2012
Although I find it easier

To make believe it doesn't exist,

It always finds a way to push out

And pin my wings under my feet.

It fights me, sun to moon

And I can only conquer for so long.

Sooner or later it finds a new secret.

It just makes me want to lose control.



I want to lose all of myself

So there's nothing left for it to have.

It's devoured so much of me

That there's not much left to give up.

I wish I could find a hole

And climb into the numbness.

Be soothed by the dark blindness

And know nothing by the silence.

The world can't reach me there.



It can't find me there.



It can take my confidence,

Consume my will to live.

It can have everything,

I'll give in willingly,

As long as I can still sleep in my dreams.



I won't cry tonight,

I won't bleed the chance.

I'll hold on for one more time.

Cause soon I know I'll give up for me.

I'll lose control and learn to sing.

But till that time, I'll still hold onto mine.



I'll still be mine.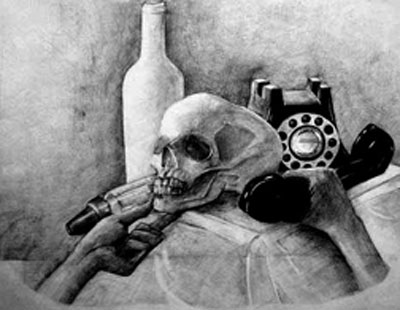 © Xiao H., Naperville, IL