Popsicle
MAG
November 5, 2012
I feel you slip away.
Like a Popsicle on a summer day.
Through my fingers,
You drip.
Drip.

It starts with the returning of items.
First,
My Apples to Apples game.
Then, even crueler,
My copy of Mean Girls.

But when you return my tattered Wuthering Heights,
I know you're melting.

Drip.
Drip.

Then begins the silence.
A day can go by without a word.
Worse,
You remain unseen by the crowds.
All our usual spots remain
Spotless.

And you never call.
Drip.
Drip.
Drip.

My nights are empty,
Filled with sounds of everyone else's lives.
Tea cups clink; guitar strings snap.
Where are you?
Through my fingers so soon?

Good-bye, deliciousness.
Drip.
Drip..
Good-bye, summer's lollipop.

Drip.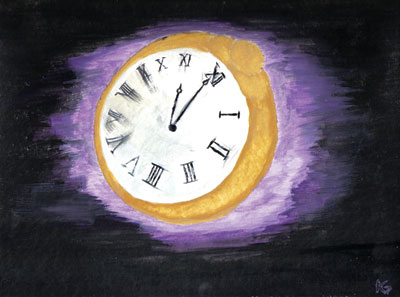 © Kyle G., Clarksville, TN