I Will Be
January 24, 2013
I will be in the creek water.
The sound of water against rock, the sound of water against water.
I will be in the sound of a guitar. Not because I could play. But because a guitar is just so perfect.
I will be in the rays of sun hitting your face. Because I was annoying from time to time, just like the rays of sun.
I will be in the clouds. Floating and flying. Breaking away like I have always wanted to.
I will be in the terrible dancers and their jerky moves. I will make them feel happy just like I did when I danced like there was no tomorrow.
I will be in all the non-popular music. Because I felt like that was the best kind. It was like your little secret.
But I will also be in the popular music. Singing along beside you in the car. Having every word memorized.
But I won't just be in the music. I'll be in the silence. The silence that's so loud, it's deafening. The silence that will make you rush through emotions.
I will be in the tree limbs. Admiring them because they were just so hard to draw.
I will be in the feel of summer grass under your bare feet. I will push and swirl the humid summer air all around you.
Summer was my favorite time of the year. My hair curled better and my stomach was always tanned.
I will be in every season. But maybe not winter, I might migrate south.
I will be in the orange paint.
I'll be in the bitten fingernails.
I'll be at church camp making friendship bracelets.
I'll be in every misspelled word.
I'll be wrapped around and bound in volleyballs.
I'll be in the shadows and reflections.
I'll be in the ink of pens and the aroma of Barnes and noble.
I'll be swimming in chai tea. I will be in the music, silence, and sounds of the forest.
I will be here there and everywhere.
My name might fade.
My memories might get layers of dust on them.
But I'll be in everything.
I'll be everywhere.
Happy and free.
And beside you every step of the way.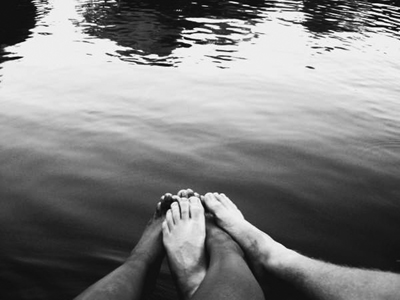 © Michelle W., Ada, MI