I'm different.
MAG
September 5, 2013
People go to school to learn.
I go to argue.
I do not sit and digest the banal information.
The opinions disguised as facts.
I like to refute and refuse.
Sometimes people get annoyed.
They say I'm just lazy,
that I don't understand how the world works,
or how a student must act.

That translates to scholastic failure,
yet intellectual success.

I write proficiently,
yet I despise writing in-school papers.
I'd rather discuss.
Like the philosophers of eras past.
All a paper does,
is to convince yourself.
Yourself!
Of your own self-righteous opinion.
If you discuss,
Discourse,
Digress,
Digest.
You learn to appreciate,
and you learn how to learn.

I can:
Refuse,
Refute,
Resolve.

I can:
Accept,
Amass,
Assemble.

We can take our new ideas.
Teach each other how to learn.
Who in turn can educate others.
Perhaps,
our educators can learn
to teach what we learned
when we:
Discussed,
Discoursed,
Digested.

I told you I was different.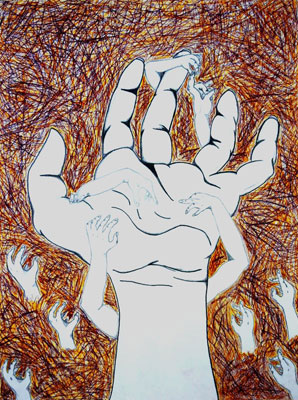 © Ariana R., New Orleans, LA