stream
MAG
February 21, 2014
i can count on the rain.
the rain pitter-patters
it's constant,
sometimes,
it's the only predictable thing in my life.

but now,
we've hit a dry spell,
the kind where we cannot
water our lawns
wash our cars,
or calm our brains.

so days like this,
when things go too
fast-fast-fast
and my mental muscles
are sore,

i run out and skin my knee
on the concrete
under the blue blue sky
and i run and run

until I get to the stream.
and then I sit,
with my feet in the silky water,
and listen to the dripping
over the rocks.

i close my eyes,
and pretend the dripping
is all that exists.

i let the water wash away
the thoughts.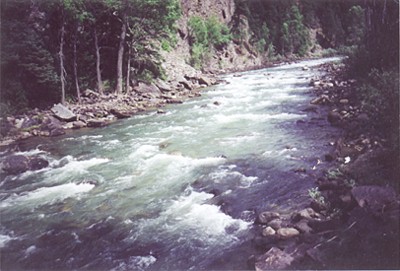 © Reisha R., Bowie, TX