He doesn't deserve Me
October 30, 2010
I fiddle with my long pearl necklace while I wait for my date to return to me. Its been too long. Why hasn't he come back with the drinks? It's prom night, he's supposed to be with me. He wouldn't be with anyone else. Would he?

I wait for a few more minutes, but the time is going by slowly and it feels as if he's left and isn't planning on coming back to me. That's when I start getting more ancious. Looking around a little bit I try to act calm. I don't see him though.

I walk a few feet and look around some more, but I still don't see him. Where is he? Is he coming back? I fiddle with my necklace some more.

The air smells of too much perfume and I can hear plently of laughter. People are having a good time dancing and hanging out, but not me.

Furious, but still keeping my calm, I start to walk around more as I look for Josh. We've been going out for three months and it's been going good, but things have been feeling weird lately.

Turning my head to my left I see him chatting with another girl. I watch him for a minute before approaching him and notice he's being way too flirty.

I stomp over to them angrily and push the girl. Her name is Clare. She knew we were going out, but she still flirted with MY boyfriend.

Then I turned to him. Yelled at him and told him we were through. I didn't want to waste my time yelling at him, that would only make things worse.

"He doesn't deserve me." I tell myself and turn the key in the egnition of the car and drive off.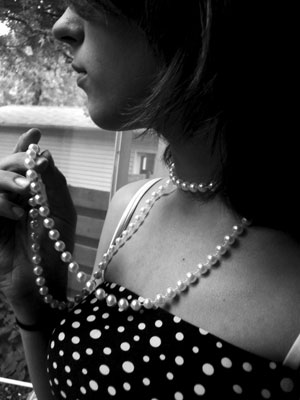 © Elaina V., Canton, OH