The Difference
MAG
April 25, 2016
I'm surrounded by people who
are shaped like knives,
with tongues that flay
and stabbing teeth reeking of
macabre ends.
I'm soft flesh and rolling oceans;
these instruments are quick to
cut me open until I'm folding in and
in on myself,
with idle knuckles never fast enough
to dull the bleeding.
I'm left riddled with wounds,
a pastel girl who cannot staunch the flow
that heavy blades and wicked grins will always reopen. Do you know what it's
like to kiss a kitchen knife?
To feel a serrated edge graze against your throat,
thin red lines
pooling into broken collarbones barely visible underneath deserts of
decomposing skin.
I feel them lodged into my spine,
I can hear them clatter against
my back when I run.
I pit out my chest with those that fall
by my clumsy feet; I reintroduce
sharp ache against bruising discomfort.
My heart beats steadily in spite
of it all,
one paper doll girl against
sharp edges and thirsty handles.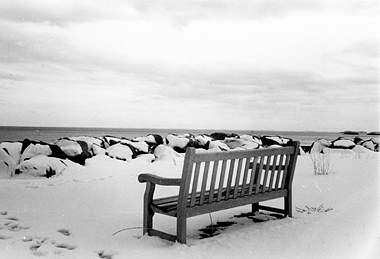 © Jen B., Marblehead, MA